Serving the entire island of Kauai Kauai Home Inspection Services is Certified, Licensed and Insured
KHIS is Kauai's

preferred

versatile

reliable

prompt

accurate

conscientious

best

full-service inspection company.
Aloha and thank you for visiting khis.us
Kauai Home Inspection Services provides the most comprehensive inspection service on Kauai, including Infrared moisture inspections, reporting on indications of mold like substances. Thorough inspections and detailed reports typically delivered the evening of the inspection. We look forward to the opportunity to earn your business!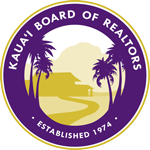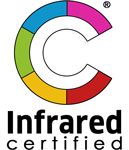 KHIS - Certified Master Inspector, 1 of only 4 in the state of Hawaii.
The KHIS difference!
KHIS offers the latest in infrared technology for home inspections - The home inspectors sixth sense!
Full interior infrared moisture inspection and mold testing packages available. Get the whole picture!
Mold, lead paint and asbestos testing available.
10% discount when payment is made within 24 hours of inspection.
Comprehensive inspections and detailed reports. here to see a sample report.



Here's what we do and don't do during a home inspection: KHIS-Standards-of-Practice.pdf
Need a quote for an inspection? Email us at info@khis.us with the property address and the name of your real estate agent. Would you like to schedule an inspection? Go to our form on the next page.
Prompt Inspections

Thorough, easy-to-read reports
Easy payment options
Easy Scheduling
Schedule inspection by phone, email, or by using our online inspection request form.
Good Communication
We are happy to go over our findings with the buyer or their agent immediately after inspection is complete.
Comprehensive and Clear
Thorough, easy to read, narrative reports that walk you through all of our findings.
Satisfaction Guaranteed
We do what it takes to make sure you are happy with our services.
Easy Payment Options
10% discount for payment within 24 hours of inspection with check, cash, credit card or PayPal.
Upgraded Inspection Reports